Main content starts here, tab to start navigating
Wedding Catering Services
Expert Catering for a Stress-Free Wedding Reception
Indulge in Gourmet Wedding Catering
At the heart of every memorable wedding is truly unforgettable food.

We specialize in gourmet wedding catering, for someone who is looking for an extra special menu for you and your beloved guests. Whether it's a special flavour profile or an exotic type of cuisine, a course for a specific mood or ambiance, or even a beautifully plated traditional wedding set course, our expert executive chef and experienced catering team will customize every single detail with you. We guarantee to make your wedding an event a magical one that you will remember for years to come.
Help me plan my dream wedding!
With over 11 years of wedding catering experience, we know how to make it a truly unforgettable event for you and your guests. But we help you with more than just the food.

Learn about our Wedding Catering options below.


Our Wedding Catering and Event Options
We offer several types of wedding catering services to suit your needs. Need help with event design and decor too? We've got you covered.
Full Planning for Weddings
For this wedding catering option, you can truly sit back and let us do all the hard work for you from beginning to end.
In addition to designing a custom menu from appetizers to desserts and everything inbetween, we also handle all the complicated and stressful details about the venue, decor, itineraries and design, make special gifts for your guests and of course, ensure the drinks are always flowing. We're involved with every step of your planning so you don't have to be.
Partial Planning for Weddings
Partial planning is great for anyone with a busy lifestyle but still wants to be involved with the planning. If you already know what you want whether it's the menu, venue, or any other special arrangements, we bring it all flawlessly together for you.
Our wedding planning team will be with you to support and help advise you on your decisions so that the perfect wedding you envision becomes a reality.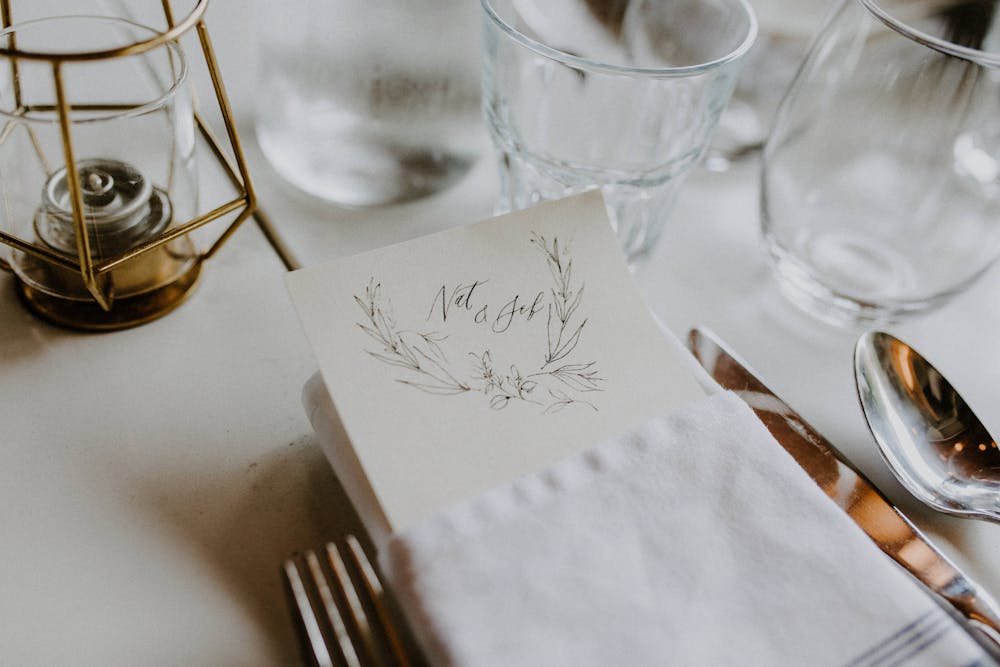 Custom Wedding Services
Need a special design for gift bags, seating cards or even a fun branded wedding logo? Our graphic designer partners can help!
In addition to our food and event-related services, we also have access to our partner network of the following professionals:
- Wedding Photographers
- Wedding Videographers
- DJs
- Event hosts or MCs
- Hair and Makeup artists
..and more
You're just a call away from the wedding you've always wanted.
Let's Design Your Dream Wedding Today
or call 647-864-2212